Product Name:
One Step Human Sperm SP10 Protein Test (Cassette)
Accessories:
Instruction for use, collection tube,chase buffer, Translocator
Model No:A40-20
How to use it: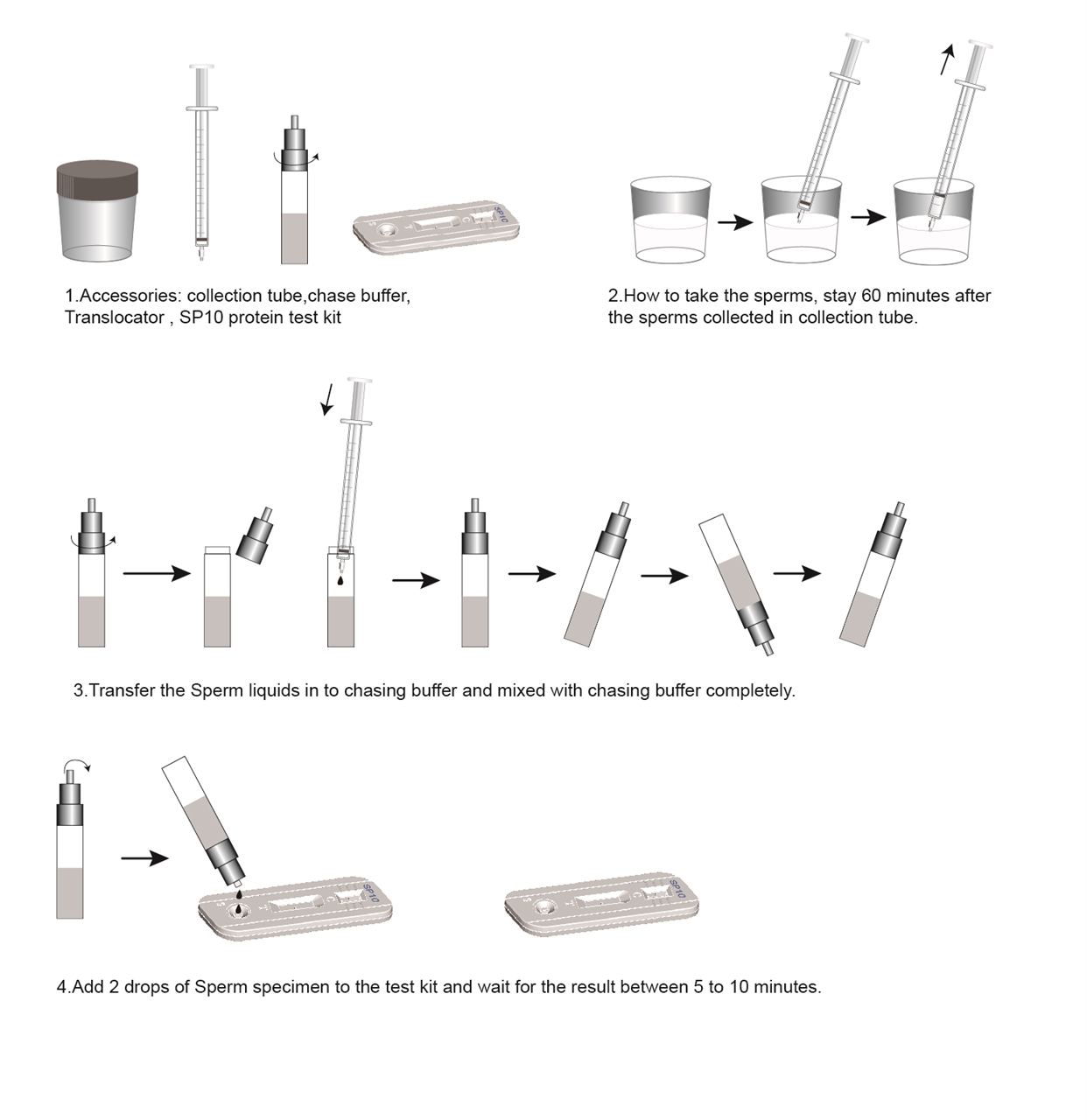 Accessories: collection tube,chase buffer, Translocator , SP10 protein test kit
1. How to take the sperms, stay 60 minutes after the sperms collected in collection tube.
2. Transfer the Sperm liquids in to chasing buffer and mixed with chasing buffer completely.
3. Add 2 drops of Sperm specimen to the test kit and wait for the result between 5 to 10 minutes.
Result interpretation:
Positive
Two colored lines should be observed in the show window. The color intensity of the test line may be weaker or stronger than that of the control line.
Negative
The control line appears in the test window, but the test line is not visible.
Invalid
No line appears in the control region. Under no circumstances should a positive sample be identified until the control line forms in the viewing area. If the control line does not form, the test result is inconclusive and the assay should be repeated with a new device.